Heat Treatment Salts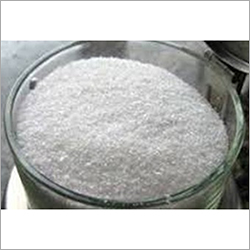 Heat Treatment Salts
Product Description
Heat Treatment Salts are used in various industries for treating heat and are known for properties like excellent effectiveness, accurate composition, precise pH value and purity. Widely applicable across many water treating plants, our range has the capacity to refine water in an efficient manner. These are made implementing premium quality of raw materials that are sourced from reliable supplier of the industry. Clients can avail these Heat Treatment Salts in varied packaging options at reasonable rates.
Product

Application

Application Temperature Range (C)

Melting point (C )

Hardening / Marquenching Salts

ZX 135

Marquenching Austempering

160-550

135

ZX 150

Marquenching Austempering

160-530

150

ZX 220

Austempering

260-540

220

ZX 460

Neutral quenching high speed steel

500-900

460

ZX 640

Hardening

700-900

640

ZX 845

High Temperature Hardening

900-1300

845

Water Additive Salts

ZX WQA

Accelerate quenching of Plain carbon steels to achieve maximum hardness and can be used at temperature of about 50C.

Blackening Salts: Used on all type of mild steel parts, fasteners , Produces uniform black oxide coat for decorative purpose and for rust preventive . Operating temperature is 143 C 145 C.

ZX Black 15

Primary blackening salt for surface finishing of components after heat treatment.

ZX Black D

Activator to ZX Black 15

Blueing salt

ZX Blue 225

Gives blue coat and surface finishing to enhance aesthetics in tools , shanks , cirlips , springs, band saws , hack saws blades etc. Operating Temperature is 300 C 360 C

Salt Bath Cover

ZX Cover

Preventing heat loss and surface oxidation in salt bath at high operating temperatures.

Salt Bath Rectifier

ZX SBR

Preventing surface decarburisation to keep the bath chemically clean.
Contact Us
A/55, Om Pushpanjali, Opp. Poisar Gymkhana, Kandivali West,, Mumbai, Maharashtra, 400067, India
Phone :+918037261808